Play Online Solitaire for Free

The most authentic online Solitaire experience is here! Now you can enjoy free games of solitaire anytime, anywhere on your mobile phone. Unlike the traditional game of solitaire where you played alone, Solitaire Gold allows you to play the game in a multiplayer format with real players from across the country. Play solitaire card games free in the comfort of your home or anywhere, including while on the go. All you have to do is go for a solitaire game download on your mobile, install the app and sign up to start playing.
You can play as many free games as you like. Besides, you can also play solitaire for real money and win big cash prizes. Solitaire is a skill game and it's perfectly legal to play the game for real money on Solitaire Gold, which is a totally legal and certified app. It's the only major solitaire app that allows you to play real money games and win cash.
How to Play Free Solitaire Game Online
Wondering how to play free solitaire games online on your mobile phone? To play free online solitaire anytime anywhere, just go for a solitaire game download on your mobile and install the app. Sign up and enjoy playing solitaire at the time and place of your choice. You can play unlimited free practice games on the Solitaire Gold mobile app.
Follow these simple steps to play the solitaire game online for free on Solitaire Gold.
step 1: Download and install the Solitaire Gold app on your mobile phone.
Give a missed call
Scan the QR Code
Step 2: Sign up using your mobile number.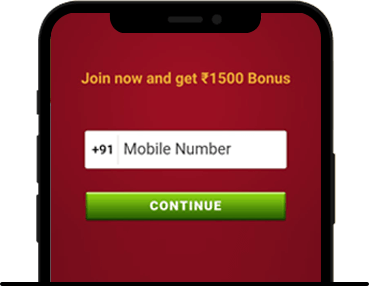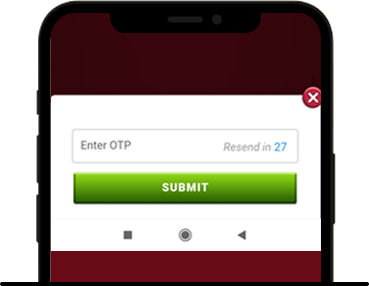 Step 3: Once you have signed up, the Lobby will open where you will see two types of games: Head to Head and Leagues. The first game/contest under each category has "Free" or virtual diamonds/chips mentioned under "Entry Fee" and is free to play.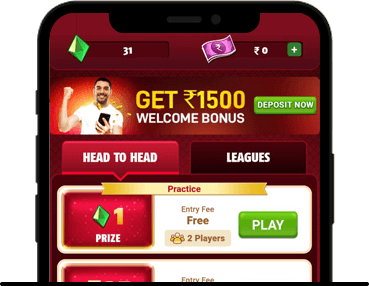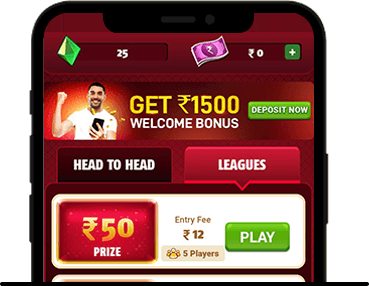 In a head-to-head game, you play with only one player. In a league, you compete with multiple players at the same time. Click on the "Play" button for the type of game you would like to play and enjoy playing. You can win a lot of real money (which you can withdraw to your account) in the form of cash prizes by utilizing your solitaire skills in cash head-to-head games and cash leagues.
Benefits of Playing Free Solitaire on Solitaire Gold
Here's why you should play solitaire only on the Solitaire Gold app:
Play with Real Players

Play solitaire online on Solitaire Gold anytime, anywhere with real players from across the country. The app is certified, legal and trusted by lakhs of players.
Unlimited Free Games

Master the game of solitaire by playing unlimited free solitaire games on the platform. Also participate in exciting leagues/tournaments and leaderboard contests.
Welcome Bonus, Referral Bonuses and Cash Prizes

You get a big welcome bonus on Solitaire Gold, as well as referral bonuses for inviting your friends. And you can win huge amounts of real money in cash games and leagues on the app.
Fair paly

We are committed to ensuring fair play in our games. All player activities are closely monitored to prevent any fraudulent activity on the platform.
Quick, Easy Withdrawals

Enjoy the quickest withdrawals in the industry and get your winnings transferred to your account very quickly. Our app supports multiple secure payment gateways.
Great Customer Support

Get instant support for any issues or queries you may have. Our customer support team is available 24x7 to resolve all your queries via email, chat and call.
If you are new to the game, you can check out our easy-to-understand solitaire tutorial to learn how to play solitaire. To get some useful solitaire tips, check out the Solitaire Gold blog.
So what are you waiting for? Just go for a solitaire game free download on your mobile phone right now and enjoy thrilling gaming! Happy gaming!